OWN IT
-
We are making the film available on a standard DVD disc, playable on your computer or on your home TV
,
The cost is
$20.00
plus shipping and WA state tax (if applicable). We accept credit cards or PAYPAL.

NOTE: WE ARE NO LONGER SELLING INTERNATIONALLY
CLICK HERE TO GO TO SHOPPING CART
.
This is for home viewing only, if you want to show this at public events you must get a screening license,
Info here.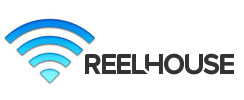 RENT IT
-
The film is also available for rent via streaming download from Reelhouse.org
, You can watch the film in
high definition
on your computer, laptop, HDTV, etc. for a one-time fee of
$4.99
.

CLICK HERE FOR DETAILS AND TO RENT THE FILM.
If you have Amazon Prime, you can find our film there as well.