OWN IT
-
We are making the film available on a standard DVD disc, playable on your computer or on your home TV
, This is for home viewing only, if you want to show this at public events you must get a screening license,
Info here.
The cost is
$20.00
plus shipping and WA state tax (if applicable). We accept credit cards or paypal thru the PAYPAL site (you do not need paypal acct. to use credit cards)

WE ARE NO LONGER SELLING INTERNATIONALLY
NOTE: THE CART SYSTEM IS DOWN FOR REPAIRS, IF YOU WANT TO ORDER DVD(S) JUST
EMAIL
OR
CALL 360 808 6406
TO PLACE ORDER, JOHN.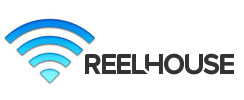 RENT IT
-
The film is also available for rent via streaming download from Reelhouse.org
, You can watch the film in
high definition
on your computer, laptop, HDTV, etc. for a one-time fee of
$4.99
.

CLICK HERE FOR DETAILS AND TO RENT THE FILM.